The Bookshop on the Corner

by Jenny Colgan
Published by William Morrow Paperbacks on first published February 11th 2016
Genres: Fiction, Romance
Pages: 368
Format: Audiobook
Length: 9 hrs and 13 mins
Narrator: Lucy Price-Lewis
Goodreads
Reading Challenges: Goodreads

Nina Redmond is a librarian with a gift for finding the perfect book for her readers. But can she write her own happy-ever-after? In this valentine to readers, librarians, and book-lovers the world over, the New York Times-bestselling author of Little Beach Street Bakery returns with a funny, moving new novel for fans of Meg Donohue, Sophie Kinsella, and Nina George's The Little Paris Bookshop.
Nina Redmond is a literary matchmaker. Pairing a reader with that perfect book is her passion… and also her job. Or at least it was. Until yesterday, she was a librarian in the hectic city. But now the job she loved is no more.
Determined to make a new life for herself, Nina moves to a sleepy village many miles away. There she buys a van and transforms it into a bookmobile—a mobile bookshop that she drives from neighborhood to neighborhood, changing one life after another with the power of storytelling.
From helping her grumpy landlord deliver a lamb, to sharing picnics with a charming train conductor who serenades her with poetry, Nina discovers there's plenty of adventure, magic, and soul in a place that's beginning to feel like home… a place where she just might be able to write her own happy ending.
Review
Excuse me for a second as I run to the airport and buy a one way ticket to Scotland. This book is dreamy. It's so heartwarming and flat-out adorable.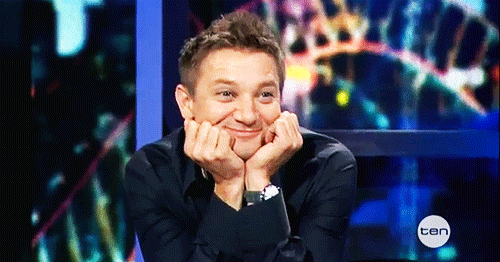 The Good Stuff
I relate well with the main character, and I was so very invested in her journey. Her time in Scotland sounds like the most exciting thing in the world right now. I would love to travel to the Scottish countryside and meet the amazing people there. I listened to the audiobook that is available on Audible, and holy cow!! The narrator is the best I've ever come across. She is so freaking talented! She did every accent you could imagine, and it really spiced up the already truly intriguing characters. I don't think I would have appreciated the setting as much as I did while listening to her performance. Outstanding! I highly recommend you listen to the audiobook.

And then, of course, reading about books themselves is always an extremely big plus for me!
The Not-So-Good Stuff
The train guy (can't even remember his name, tbh) drove me crazy. He was obnoxious and so very, very boring. I wasn't a fan of how Nina acted with this particular character, as I felt that she was smarter and stronger than she portrayed herself to be when she was around him.
And that's it!
Overall
Do you like books about books? Do you like yummy romance? Do you like the thought of traveling to unique and beautiful places, that may also be isolated in the best of ways? Yeah, this book is for you.
Rating Report
Plot
Characters
Writing
Pacing
Cover
Overall:
Related Posts